I hope everyone's summer has gotten off to a great start full of some grand national park adventures! Personally I've paid visits to Canyonlands, Arches, and Rocky Mountain national parks over the last couple months, but sadly got snowed out of a recent trip to Colorado National Monument. So I've been busy, but got a chance to create a handful of new pages for you as I've crossed the 1,700 map threshold: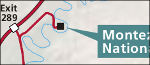 Montezuma Castle Maps. Ever been to Montezuma Castle National Monument? This small park is just off I-17 between Flagstaff and Phoenix and makes a nice stop-off if you've never been.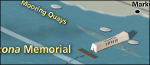 Pearl Harbor Maps. Technically this park is called World War II Valor in the Pacific National Monument… but that's just too much. I called the page Pearl Harbor Maps instead and added 12 maps for now.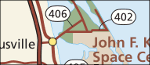 Canaveral Maps. No, these aren't maps of the really famous stuff at Cape Canaveral, like Kennedy Space Center. This page instead features 7 maps of nearby Canaveral National Seashore.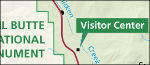 Fossil Butte Maps. Fossil Butte National Monument is one of the quietest parks I've ever personally visited, located in a pretty empty stretch of Wyoming near the industrial town of Kemmerer. Here are 9 maps to start.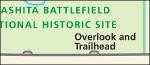 Washita Battlefield Maps. Finally: my first page featuring an Oklahoma park! Washita Battlefield National Historic Site preserves a small piece of the sad history of American troops warring with tribes.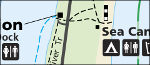 Cumberland Island Maps. It can be difficult to get a wilderness experience on the east coast, but Cumberland Island National Seashore preserves pristine coastline that was once threatened with development.
Padre Island Maps. This should not be confused with South Padre Island! Although they're nearby, Padre Island National Seashore has a slightly different visitor experience than the parties you'll find on South Padre.