If you're looking for a Fossil Butte map, you've come to the right place; currently I've collected 9 free Fossil Butte National Monument maps to view and download (PDF files and external links will open in a new window.) On this page you'll find the official park map, as well as maps showing trails and the surrounding area. You can also browse the best-selling Wyoming maps and guidebooks on Amazon.
Fossil Butte brochure map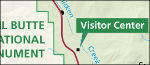 This is the official Fossil Butte map from the park brochure, showing the park roads, trails, picnic area, and visitor center. Click the image to view a full size JPG (150 kb) or download the PDF (350 kb).
Fossil Butte trails maps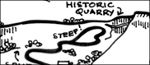 Here's a hand-drawn Historic Quarry Trail map (150 kb), showing the route of this two-and-a-half mile loop in the southeast corner of the park. In particular, I appreciate how it labels the rock layers.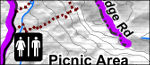 This is a Fossil Butte horse trails map (850 kb) that labels different horseback riding routes in the park. Specific instructions are provided for users about riding recommendations and requirements.
Fossil Butte geologic maps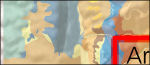 Here's a Fossil Butte geologic overview map (1.1 mb) that shows the rock formations in the area surrounding Fossil Butte National Monument. The legend here is for the detailed geologic map below.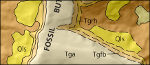 The Fossil Butte geologic map (1.2 mb) zooms in on the land within the park boundaries. The labels for each rock type are defined in the legend on the map above. Features for context like the visitor center are shown.
Other Fossil Butte maps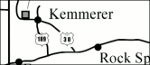 The Fossil Butte regional map (50 kb) shows where the park is in relation to Yellowstone and Grand Teton national parks, as well as nearby highways and cities — Rock Springs, Evanston, and Salt Lake City.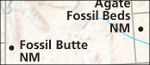 Here's a Cenozoic fossil parks map that shows other nearby parks preserving Cenozoic era (post-dinosaurs) fossils. Click the image to view a full size JPG (100 kb) or download the PDF (600 kb).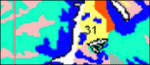 This is a Fossil Butte vegetation map (150 kb), showing the different plant communities that grow in Fossil Butte. It's mostly sagebrush and shrubs, but you can find aspen, cottonwoods, and other trees as well.
…and more!
< Return to National Park Maps home
< Return to Park List
< Return to List by State
Need more planning help? Browse Amazon's best-selling Wyoming maps and guidebooks.