In case you thought I've been sitting around twiddling my thumbs… here are eleven new pages I've created over the last few weeks! That brings me up to 126 national park map pages created. I realize it's been a couple months since I've written an update here, but I find that when I have some available time to work on this site, I'd rather upload new maps and create new pages rather than just telling you what I've done. So now I've finally found the time to tell you. Here are the new pages: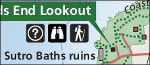 You'll find 31 maps on the Golden Gate maps page. I'd been putting this one off for a while, as I knew it'd be a heavy lift. Previous I had created pages for Alcatraz and Muir Woods — both parts of Golden Gate — but decided it was high time I got the rest of the park finished too.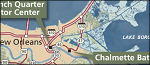 I was very pleased to finally get a Louisiana park on the board: Jean Lafitte National Preserve. You can find 10 Jean Lafitte maps on my page so far, including one I think is one of the best-looking of any park map.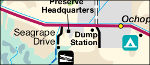 South Florida is pretty much all parkland. Finally, I've got 12 Big Cypress maps completed, so Big Cypress National Preserve now gets a place of honor alongside side Everglades, Biscayne, and Dry Tortugas.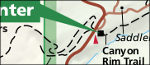 There's a weird little quirk about my new Colorado National Monument maps page that probably only I will ever care about. Can you figure it out? There's something I had to do here that I haven't on any other page, due to a funny issue with the park.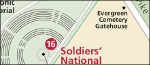 I realize I'm still lacking on Civil War sites. Sure, I've got Harpers Ferry, Vicksburg, and Kennesaw Mountain, but now I've got a page up for the most visited of them all: Gettysburg maps.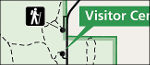 Yay, Kansas! I hadn't forgotten you. Now you can go back in time and imagine what the Great Plains used to look like after getting some Tallgrass Prairie maps for your visit.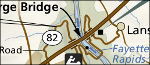 I was also happy to get West Virginia another page, especially since Harpers Ferry is barely even in West Virginia. Now here's a park to be very proud of: New River Gorge maps.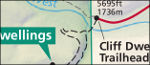 Traveling back out west, we find New Mexico's embarrassment of riches. Gila Cliff Dwellings maps is already my fourth New Mexico page, with several more still to come!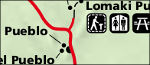 Then you have Arizona showing up even New Mexico, as Wupatki maps is my seventh park page in the state of Arizona. You could do an entire vacation of visiting only Arizona national parks… but I don't recommend it because they really work best visiting in different seasons.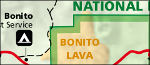 Next door to Wupatki you've got Sunset Crater Volcano National Monument. So I couldn't do Wupatki without getting a Sunset Crater maps page up. But what about nearby Walnut Canyon? (Coming soon.)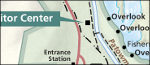 And back east again, Great Falls maps. Here's a fun bit of trivia: although Great Falls Park is in Virginia, Great Falls is in Maryland. Oddly, the Maryland/Virginia border is not the middle of the Potomac River, as is traditional with boundaries. Instead, the entire Potomac here belongs to Maryland. Therefore, even though all of Great Falls Park is in Virginia, visitors go there to look at something that's entirely in Maryland.